What Is HEXucation ?
HEXucation is a blockchain and cryptocurrency education platform.
Our aim is to help you become well informed about the new world of digital finance that we are all living in.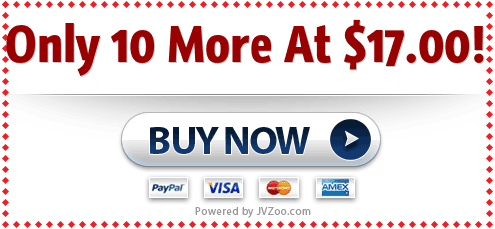 In our opinion, our platform is unique as it encourages people to learn how to take control of their finances and remove the 'middle men' such as banks and other entities that make huge profits from your money and then give you very little back, in terms of interest or yield.
All of the governments around the world and the existing financial institutions, will soon be making some HUGE global changes that will affect us all.
None of us have been asked whether we'd like to accept these changes or not.
But the changes are happening right now as we speak.
These changes will mean that the governments will be able to decide:
When you can spend your money.
Where you can spend your money.
What you can buy.
Who you can buy from.
We all need to learn how to not just survive in such an environment, we need to learn how to THRIVE in it.
And we at HEXucation can guarantee that the people who will thrive will be those who use their time and effort to learn about the new systems and don't just sit idly while the new systems are brought in.
The course is structured in a way that will take you from being a beginner to being an advanced student in blockchain and crypto currency technologies.
Our soon to be released 'Post Graduate' level will also help to prepare students to enter into blockchain development jobs.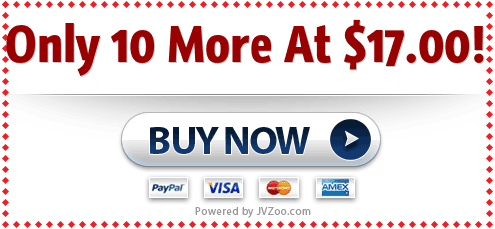 Why is it called HEXucation?
The name is inspired by a crypto currency named HEX.
HEX has the potential to create financial change around the world by introducing a yield generating system.
We will introduce you to HEX in the Advanced part of the course.
A Quick Overview Of The Lessons In The HEXucation Course.
1.1 CEFI VS DEFI | BEGINNER
Centralized Finance Versus Decentralized Finance
1.2 WHAT IS CRYPTO CURRENCY? | BEGINNER
What Is Crypto Currency?
1.3 WHAT IS BITCOIN? | BEGINNER
What Is Bitcoin And How Does It Work?
1.4 WHAT IS CRYPTOGRAPHY? | BEGINNER
Cryptography and Crypto Currency
+ Another 6 lessons designed for beginner level students.
2.1 ALTCOINS | INTERMEDIATE
Altcoins – What Are They And Do They Matter?
2.2 ETHEREUM 2 | INTERMEDIATE
Ethereum 2
2.3 ETHEREUM VIRTUAL MACHINE (EVM) | INTERMEDIATE
What Is An Ethereum Virtual Machine?
2.4 ERC 721 | INTERMEDIATE
What Is ERC-721 ?
+ Another 4 lessons designed for intermediate level students.
3.1. RICHARD HEART AND HEX | ADVANCED
Richard Heart And HEX Crypto Currency
3.2 HEX VERSUS BITCOIN | ADVANCED
HEX Crypto Versus Bitcoin
3.3 THE PULSE ECOSYSTEM | ADVANCED
What Is Richard Heart's Pulse Ecosystem?
+ Another 9 lessons designed for advanced level students.
In addition, to the course lessons, you will also receive.
Access to our exclusive Telegram group.
Monthly Zoom webinars with some great tips on picking potentially valuable projects.
New course modules added monthly.
Weekly blockchain and cryptocurrency news.
Airdrops and competitions.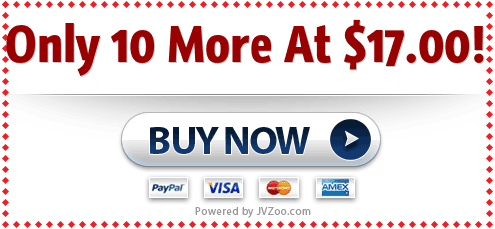 The information provided by HEXucation ("we," "us," or "our") on https://hexucation.com (the "Site") is for general informational purposes only. All information on the Site is provided in good faith, however we make no representation or warranty of any kind, express or implied, regarding the accuracy, adequacy, validity, reliability, availability, or completeness of any information on the Site. UNDER NO CIRCUMSTANCE SHALL WE HAVE ANY LIABILITY TO YOU FOR ANY LOSS OR DAMAGE OF ANY KIND INCURRED AS A RESULT OF THE USE OF THE SITE OR RELIANCE ON ANY INFORMATION PROVIDED ON THE SITE. YOUR USE OF THE SITE AND YOUR RELIANCE ON ANY INFORMATION ON THE SITE IS SOLELY AT YOUR OWN RISK.
The Site
 may contain (or you may be sent through the Site) links
 to other websites or content belonging to or originating from third parties or links to websites and features in banners or other advertising. Such external links are not investigated, monitored, or checked for accuracy, adequacy, validity, reliability, availability, or completeness by us. WE DO NOT WARRANT, ENDORSE, GUARANTEE, OR ASSUME RESPONSIBILITY FOR THE ACCURACY OR RELIABILITY OF ANY INFORMATION OFFERED BY THIRD-PARTY WEBSITES LINKED THROUGH THE SITE OR ANY WEBSITE OR FEATURE LINKED IN ANY BANNER OR OTHER ADVERTISING. WE WILL NOT BE A PARTY TO OR IN ANY WAY BE RESPONSIBLE FOR MONITORING ANY TRANSACTION BETWEEN YOU AND THIRD-PARTY PROVIDERS OF PRODUCTS OR SERVICES.
The Site cannot and does not contain blockchain, cryptocurrencies and financial advice. The blockchain, cryptocurrencies and financial information is provided for general informational and educational purposes only and is not a substitute for professional advice. Accordingly, before taking any actions based upon such information, we encourage you to consult with the appropriate professionals. We do not provide any kind of blockchain, cryptocurrencies and financial advice. THE USE OR RELIANCE OF ANY INFORMATION CONTAINED ON THE SITE IS SOLELY AT YOUR OWN RISK.
AFFILIATES DISCLAIMER
The Site may contain links to affiliate websites, and we receive an affiliate commission for any purchases made by you on the affiliate website using such links. Our affiliates include the following:
Rakuten Affiliate Network
We are a participant in the Amazon Services LLC Associates Program, an affiliate advertising program designed to provide a means for us to earn advertising fees by linking to Amazon.com and affiliated websites.
The Site may contain testimonials by users of our products and/or services. These testimonials reflect the real-life experiences and opinions of such users. However, the experiences are personal to those particular users, and may not necessarily be representative of all users of our products and/or services. We do not claim, and you should not assume, that all users will have the same experiences. YOUR INDIVIDUAL RESULTS MAY VARY. 
The testimonials on the Site are submitted in various forms such as text, audio and/or video, and are reviewed by us before being posted. They appear on the Site verbatim as given by the users, except for the correction of grammar or typing errors. Some testimonials may have been shortened for the sake of brevity where the full testimonial contained extraneous information not relevant to the general public.
The views and opinions contained in the testimonials belong solely to the individual user and do not reflect our views and opinions.

We are not affiliated with users who provide testimonials, and users are not paid or otherwise compensated for their testimonials.